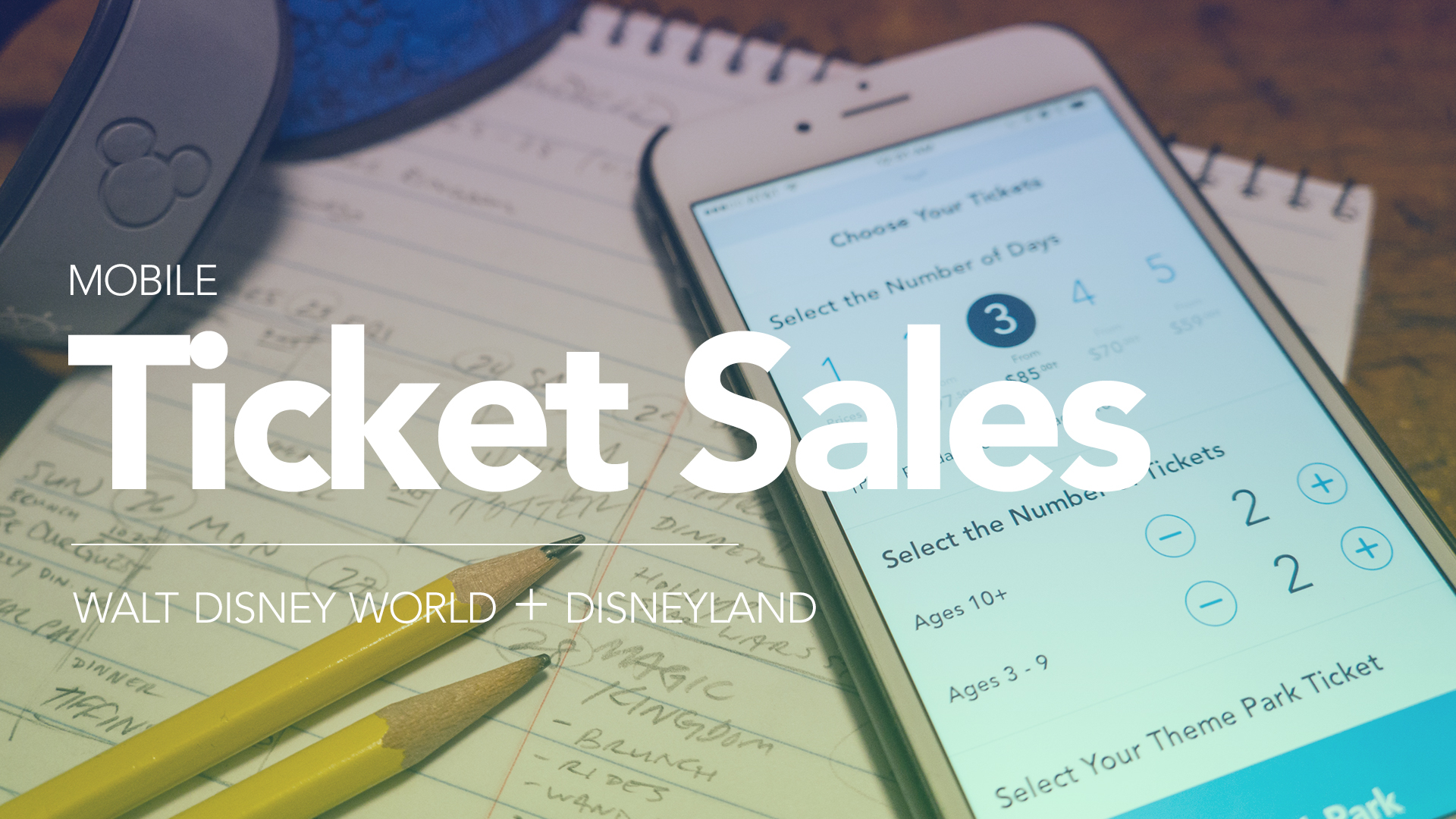 My team designed the mobile ticket sales and park admission eCommerce feature for the official Walt Disney World® app. As a Senior Visual Designer on the project, I worked closely with my UX counterpart to concept and design the end to end eCommerce experience on mobile. I was personally responsible for both ideating and executing on visual design & UI documentation. Together, we worked directly with senior executives, key business stakeholders, product managers and engineers to design and launch a simple and useful digital experience for park guests to help manage their vacation.
A New Design Language in the Making
This was the first feature in the Walt Disney World® app to utilize the new design language for Disney mobile products moving forward, and our first time building an end to end eCommerce purchase flow into our apps. The design system we implemented was a breath of fresh air, clean and simple, using new interaction and visual design patterns to make ticket purchases simple, easy, and even a little fun.
As Senior Visual Designer, I touched every design aspect of the eCommerce feature from start to finish, working closely with interaction designers and leads. My role was very fluid, part of a small team, so I often spent just as much time leading concept and whiteboard sessions with big ideas and a high level creative vision to work towards, as well as getting deep in the weeds to iterate and refine on tons of small details. I also had the opportunity to mentor interns and junior designers, drive the myriad visual design tasks, prototyping and documentation for the feature.
As with most of my work at Disney, I can't go into too much detail, but our process was fast and very scrappy in the design and discovery phases. My design partners and I worked through a ton of interaction and visual concepts to try and solve all of the different aspects of the user journey, from start to finish. Regular jam sessions and check-in's with engineers, product managers and key stakeholders were essential. We waded through layers of stakeholder review cycles and approvals with patience and poise, sharing ideas with storyboards, prototypes and rapid iteration and refinement.
CONTRIBUTORS
Byron Gronseth
Design
John Michael
Design
Eunha Kim
Design
Joyce Baltazar
Design
Carrie Harjo
Product