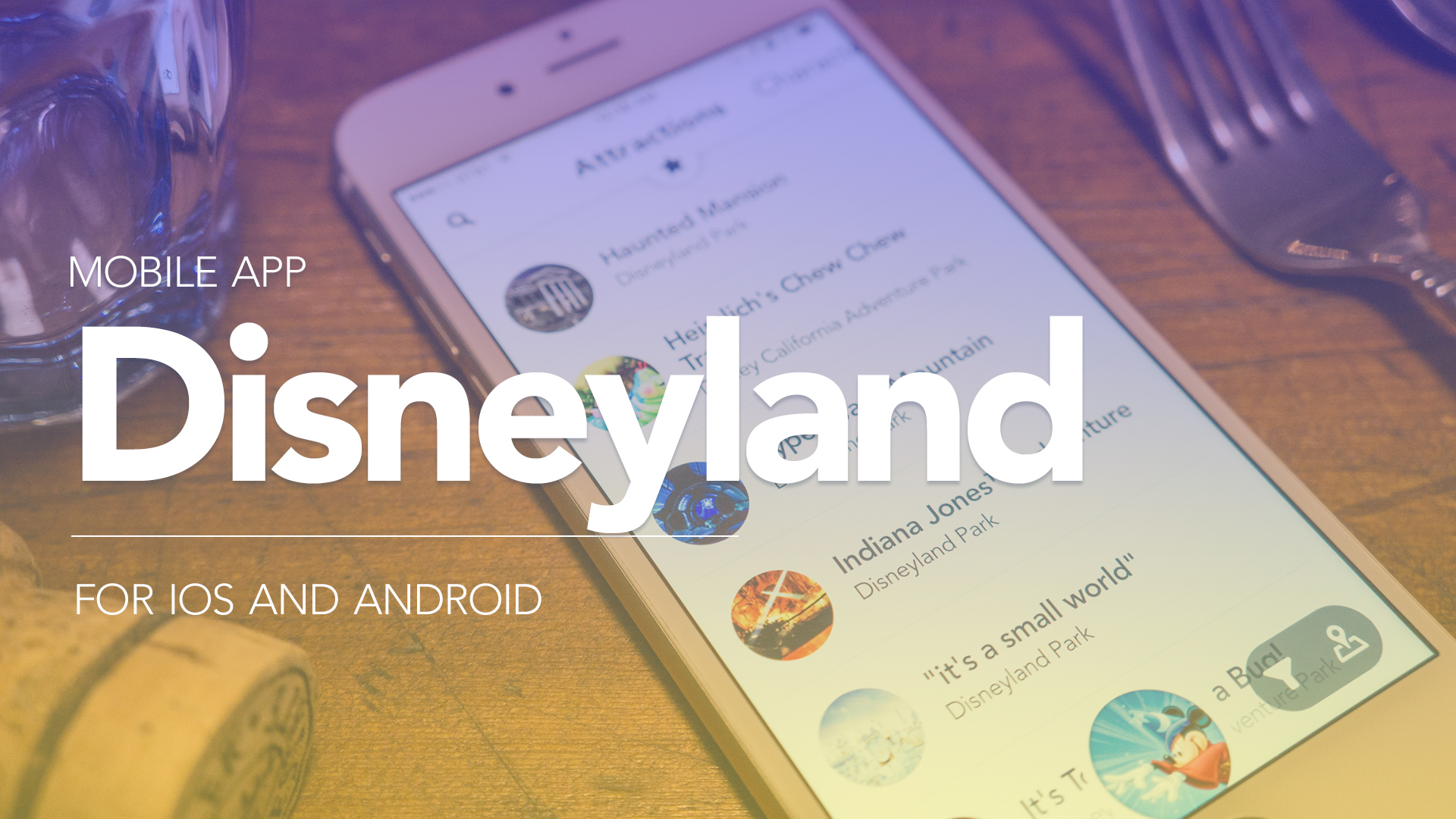 The Official Disneyland App 
My team designed the official mobile app for the Disneyland® Resort, released in 2015. As senior designer on the project, I worked closely with my interaction design counterpart to concept and design the end to end experience. I was personally responsible for both concept development and executing on visual design & UI documentation. Together, we worked directly with senior executives, key business stakeholders, product managers and engineers to design and launch a simple and useful digital experience for park guests to help manage their vacation. Using an iPhone or Android smartphone, guests can buy tickets, book dining reservations, see wait times, browse maps, locate Disney Characters appearing throughout the parks and manage their vacation from start to finish.
I worked with a small but focused team and touched every visual aspect of the app from start to finish. My role as senior designer was extremely versatile, at times both leading teams with big ideas and developing a high level creative vision to work towards, as well as getting deep in the weeds to design and execute major features like Ticket Sales and Dining Reservations.
I can't go into too much detail, but our process was streamlined, fast and very scrappy in design. My interaction design partner and I would knock out whole whiteboards of concepts to try and solve different user problems, from core navigation (how do I find stuff in the park?) to the best way to display park hours (icons? graphs & charts? numbers?). Regular check ins with engineers, product managers and key stakeholders were essential. Layers of approvals were skimmed and tightened to make way for rapid iteration and reaction to partner feedback taking hours, not weeks. It was intense but rewarding. Our managers stocked the fridge with Red Bull and endless cups of coffee.
Design
Eunha Kim
Design
Hillary Radbill
Design
Elise Pescheret
Design
Joseph Pacheco
Design
Eric Bautista
Product
Kaylynn Sung
Product
Daniel Clark
Engineering
Jim Rodden
Engineering